Bryce Canyon Area Attractions:
More Local Travel Information:
Backcountry Utah Utah's Outdoor Radio Magazine.
Garfield County Travel Council
A very nice website with current information on all of the best dining, lodging and recreational opportunities in the area.
Travel Insurance:
Area Lodging:
RentBrianhead.com
Condo Rentals in Brian Head Utah - Places to Stay
Come stay with us in Brian Head Utah. Ski in, ski out, and ski for free with a weekend stay!
Lodging / Boulder:
Located in Boulder Utah, The lodge is the ideal home base for exploring Grand Staircase-Escalante National Monument, Burr Trail, Capitol Reef National Park, and Bryce Canyon National Park.
Motel with giftshop and fast food. 1-800-730-7422

Lodging / Escalante:
435-826-4297 22 rooms newly remodeled, Restaurant 475 West Main Escalante Utah
Lodging / Torrey:
Austins Chuck Wagon Motel
Very nice Deli in the store!
12 West Main Street, Torrey
435-425-3335

BEST WESTERN Capitol Reef Resort
2600 E Highway 24, Torrey, Utah 84775
435-425-3761

Boulder View Inn
385 West Main Street, Torrey
435-425-3800

Days Inn
675 East Highway 24, Torrey
435-425-3111
Other Local Outfitters / Guides:
Local Government Links:
NAS Nonindigenous Aquatic Species
Utah Division Of Wildlife Resources [UDWR]
Contact UDWR to purchase fishing licenses online.
Dixie National Forest
Forest Sevice Website. Useful information for anyone visiting the area. The newly completed visitor center

located in Escalante Utah is worth seeing.
Conservation Organizations:
Trout Unlimited Conserving coldwater fisheries.
National Wild Turkey Federation
NWTF is a national non-profit conservation and education organization dedicated to conserving wild turkeys and preserving hunting traditions.
The leading conservation organization working around the world to protect ecologically important lands and waters for nature and people.
Grand Canyon Trust works to protect and conserve the Canyon Country of the Colorado Plateau.
The Western Native Trout Campaign
This is an interesting website with information on the status of native cutthroat trout of the west.
Beaver Dam Information Site
You can learn much about beavers at this website.
Entomology Links:
Dragonflies Of North America
Another excellent source of Odonata information.
Damselflies Of North America
This fine website is about damselflies. Stillwater trout feast on them!
Taxidermists:
Wildlife Art:
My Rocky Mountain Window

The National Fish Carvers Guild
Click on this link for an easy to use Utah Road Map http://www.utah-map.org/utah-road-map.gif

Contact Us soon to make your reservation for the 2013 season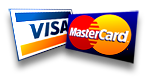 Call Steve Stoner at 435-335-7306 your call will always be returned

The Fly Fishing Loop is sponsored by flydepot.com This Fly Fishing Loop site is owned by Steve Stoner
Home Contact 2013 Rates Area Map Local Weather Questions? Guided Trips Why Hire A Guide?
Fly Fishing Equipment What Are They Taking? Private Waters Area Streams Area Lakes
Remote Streams Remote Lakes Arctic Grayling Brook Trout Brown Trout Bonneville Cutthroat
Colorado River Cutthroat Cutthroat Comparison Splake Tiger Trout Do Trout Have Teeth?
Views Along The Rim Aquarius Plateau Lakes North Slope Lakes South Slope Lakes East Slope Lakes
Carp Deformed Trout Brookie/Splake Comparison West Slope Lakes Trade Your Gear
Add Your Link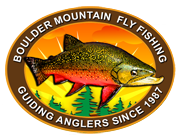 Copyright © 1996-2013 Steve Stoner All Rights Reserved / Terms Of Service